What Is 'Behind The Shot'?
To me, photographs are strengthened by having a good story to support them. At its core, photography is the art of capturing memories and those memories deserve to be told & shared. With this new concept I want to tell people that story. I want to share what effort, struggle and sometimes luck is behind the publishing of that single image you might see in your social media feed. Every month I will be sharing one photograph which has a good story, a deeper meaning or a struggle behind it.
In this month's "Behind the Shot" blog, I wanted to share a story behind one of my, if not my all-time, favourite puffin photograph which I took back in the summer of 2021. It was the result of an unexpected trip which also sparked a new love for the remote island of Grímsey off the north coast of Iceland. Since then I have visited this island several times and I am even hosting a yearly photography workshop there with the fabulous Anja Robanke.
Interested in joining the 2024 edition of Puffins in the Midnight Sun photo workshop? It's now possible to sign up! Check out this dedicated page for all the information. We still have a few seats left!
Unexpected (But Fortunate) Change of Plans
In 2021, when the first COVID-19 vaccinations were being administered here in Iceland, I started hoping I would be able to go to Greenland at long last after several failed attempts. Being fortunate enough to get vaccinated within the first few weeks of the vaccination effort, meant that I would fulfil the requirements' set out by the Greenlandic government. Finally I could dream again about seeing the majestic icebergs in Ilulissat on the western coast of Greenland. I began planning my trip and booked my accommodation and flights.
Unfortunately, just two weeks before my departure, the Greenlandic authorities put a halt to my plans. Almost immediately after Iceland reached the desired vaccination rate, the entry regulations to Greenland became more complicated. Up until that moment, the regulations had been that you simply needed to be double vaccinated. However, now the restrictions were adjusted by also limiting the amount of people allowed to enter Greenland on a weekly basis. This forced Icelandair to cancel all their flights, while Air Greenland was already fully booked. Time to change my plans yet again. Disappointed, I started looking for an alternative photography plan. However, little did I know that this meant I would discover one of my favourite places in Iceland to date.
Note: Don't get me wrong though. I fully understood why these new restrictions were put into place. Greenland was an especially vulnerable location during the pandemic. Yet I could not help but feel disappointed after being so close to reaching a dream destination.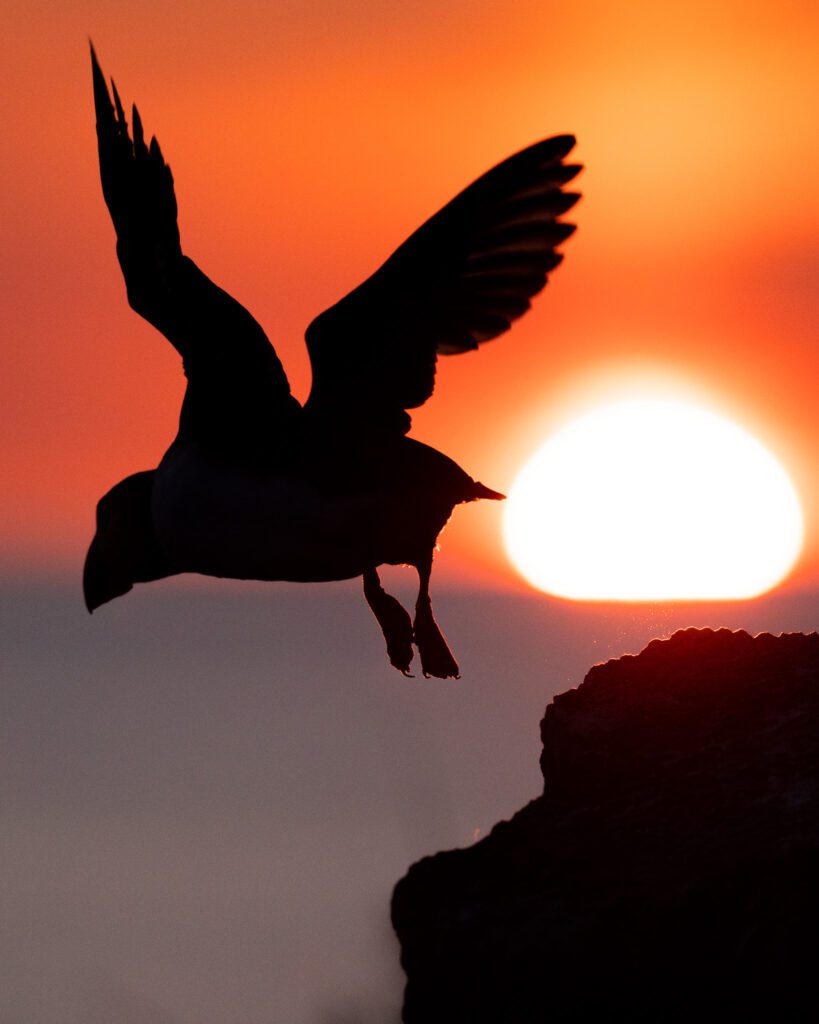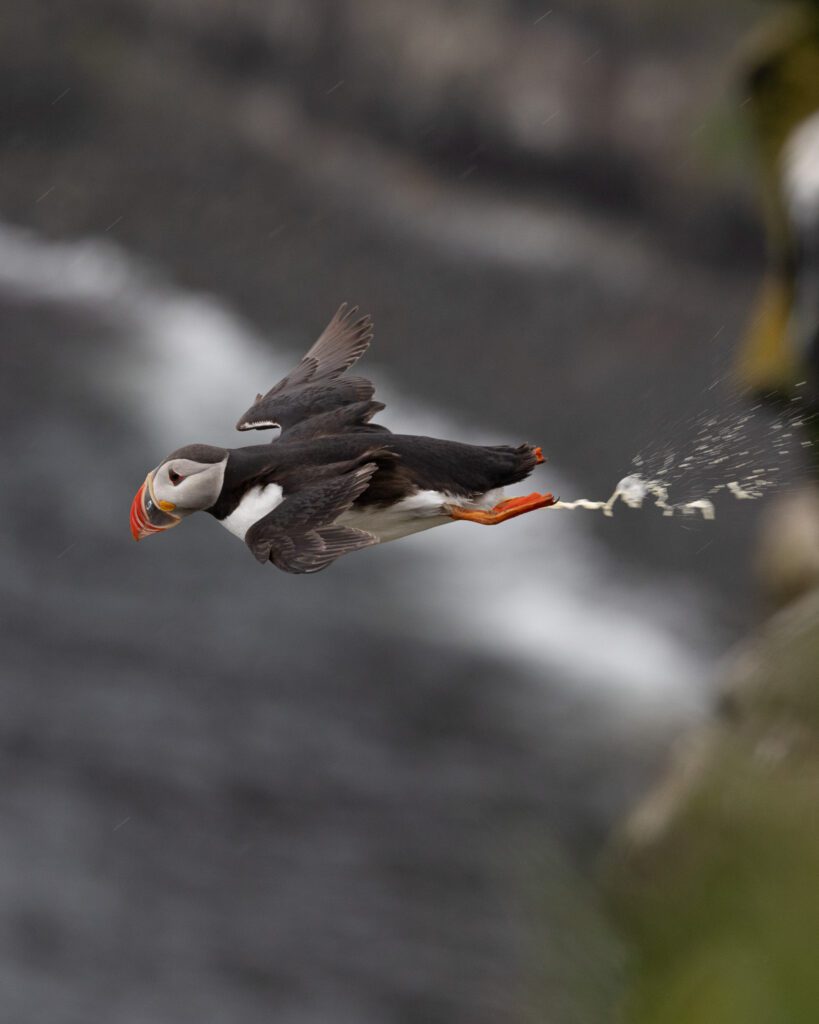 A Simple Goal
Even though my hopes of travelling to Greenland that summer had been buried, I immediately began thinking of a plan B. What locations had been on my "to do" list for a while? My first thought was to visit the remote wilderness of Hornstrandir, which I ended up visiting last year. However, organising such a demanding trip on short notice, without having done proper research, put me off as I really wanted to do that location properly. My second thought was to go to the remote island of Grímsey. Grímsey is quite a unique location, being so far off the north coast of Iceland. The island is only 5 kilometres long and there's not really much to see or do, unless… Unless you love photographing birds, and especially puffins!
My plan was quite simple: travel to Grímsey by plane and stay there until the next plane leaves – which would be about 5 days later. During my time there I would focus on two things: photographing puffins and writing my book. My photographic goal was to photograph a puffin with a beak full of sand eels. However, I didn't want just a photograph, I wanted it to be a closeup.
Fun fact: I wrote more than half of my first book, New Earth, during those five days. I found that the endless light and the sounds of the abundant birdlife gave me a lot of energy and inspiration to write.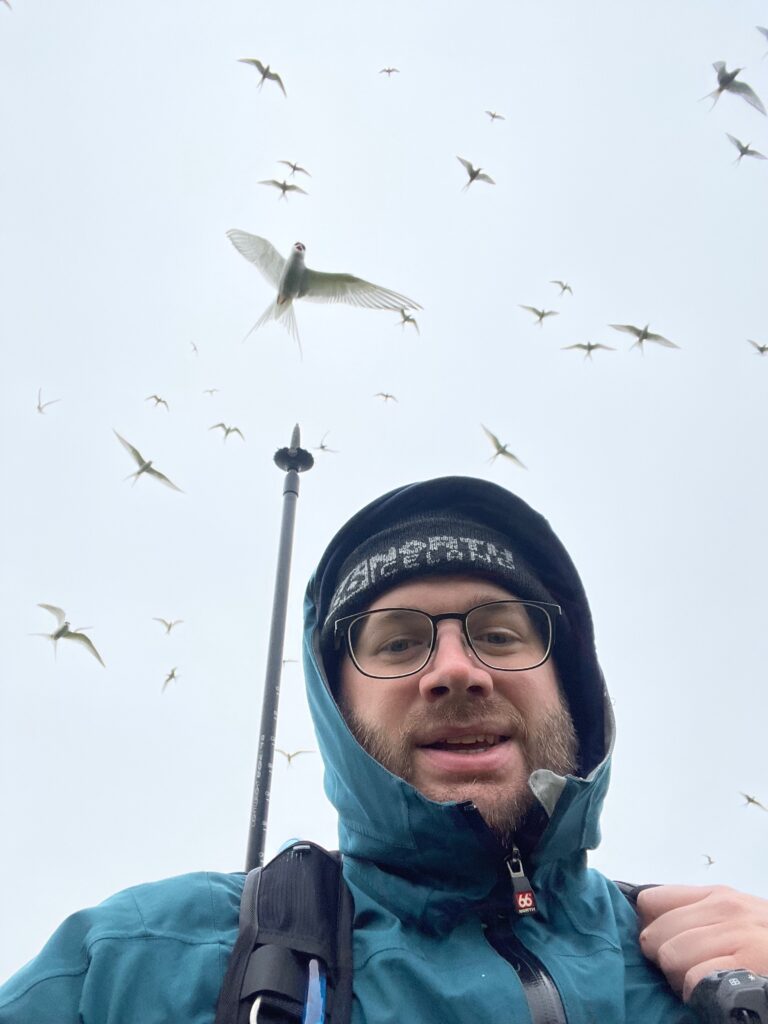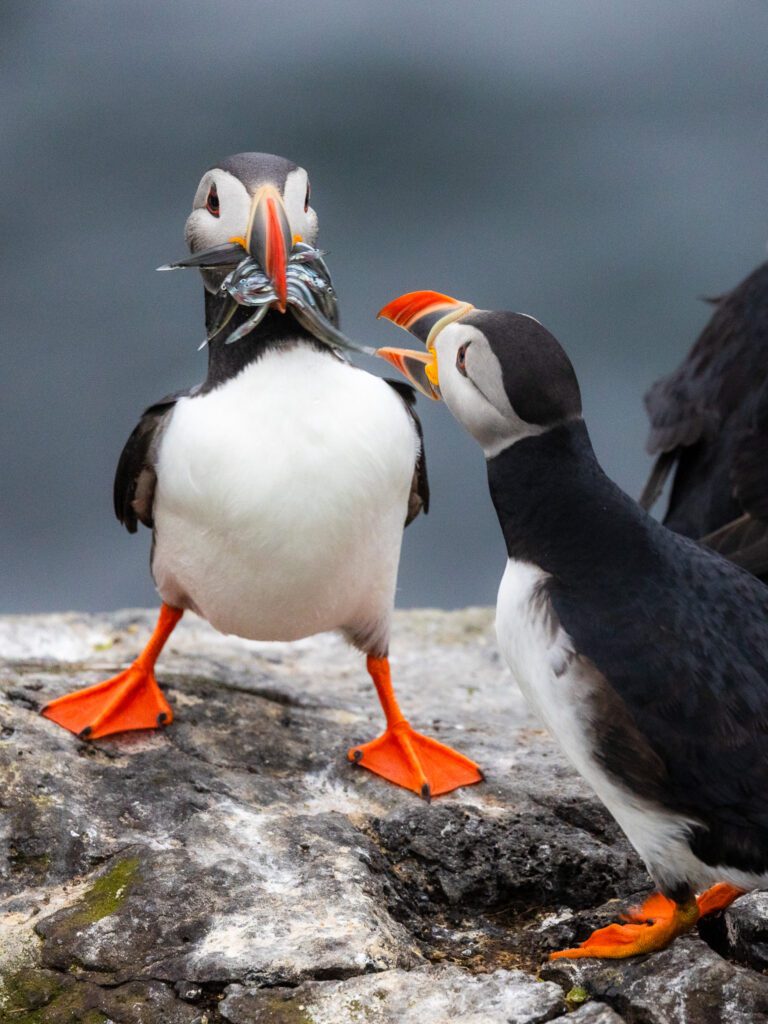 A Personal Experience
While I had been lucky with my puffin encounters on day one, I didn't manage to get that "dream shot" I was after. I had spotted and photographed several puffins with sand eels in their beaks but they seemed to be too nervous to approach. In part, that was due to the lack of vegetation on that particular side of the island. Because I didn't want to upset the birds, I kept my distance. Lacking the ability to crop sufficiently with the camera I was using meant that ,while I was happy with the shots I had, I was still after "the one".
However, the second day seemed to begin more promisingly. While the weather forecast wasn't too great, I headed out anyway to make the most of it. I decided to head up to a cliffside I hadn't visited thus far. The grass seemed to be a lot higher and when you approached the cliff, there was a ditch which allowed me to crawl to the birds without being seen.
I tucked myself away in the grass and observed. There were several birds sitting in front of me but none with sand eels. I decided to wait and see how things would play out. After about 40 minutes of waiting, it began dripping, which quickly started evolving into heavy rain. I still decided to stay and wait and see what would happen and then…
Suddenly a puffin flew by the cliff and landed just 2,5 metres from my lens. Even though I was slowly getting soaked, I decided to be patient and see what this little guy would do. I stayed completely frozen, looking only through the viewfinder of my camera. To my complete surprise he walked towards my camera, inching closer. To make matters even more perfect, this puffin turned his head facing my camera sideways, parading around the sand eels. And that's when I managed to capture this month's subject.
Completely soaked I walked back to the guesthouse but I felt fulfilled. Knowing I had that photo I had always wanted on my memory cards.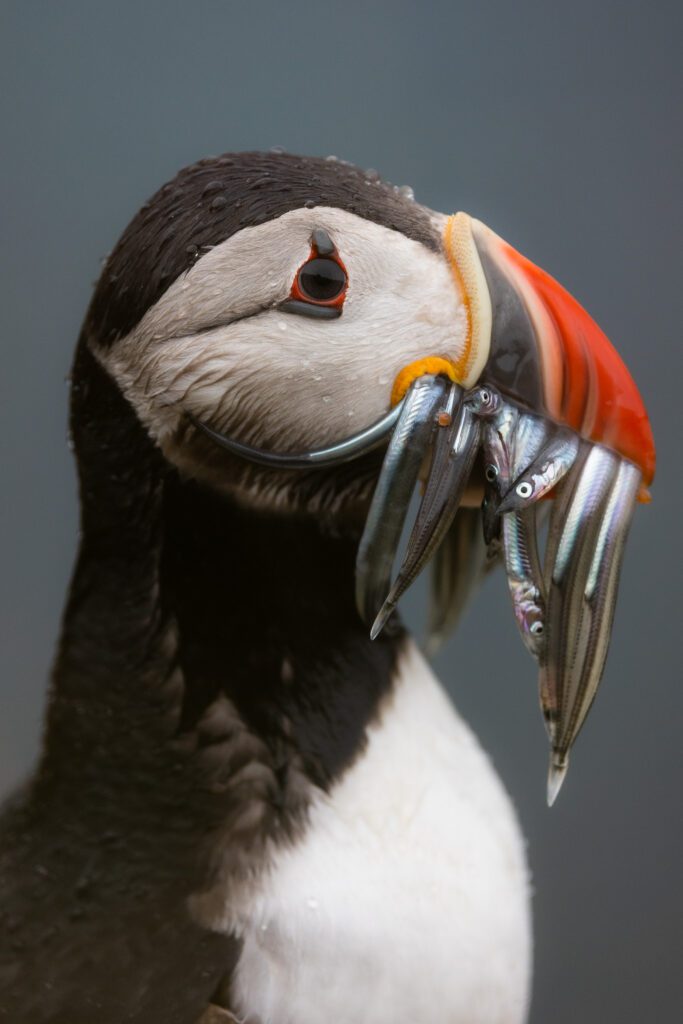 Interested in joining the 2024 edition of Puffins in the Midnight Sun photo workshop? It's now possible to sign up! Check out this dedicated page for all the information. We still have a few seats left!
Support Jeroen's Work
As an independent photographer, Jeroen partially relies on your support to keep producing worthwhile content such as blogs, photographs, books and much more. If you want to support his work, it is possible to do so by buying his e-books & books or prints.
You can also sign up to the newsletter to stay up to date on new blog posts, projects, workshops and other interesting information. Additionally, signing up grants you a 10% discount on your next purchase.
Thank you for considering!