One of the most frequently asked questions I get is which drone someone should buy for drone photography. The drone market is rapidly evolving, and there are currently a lot of options on the market, so it can be hard to decide what you need. I especially find that most drone reviews are heavily focused on video, while most photographers are only interested in the photography aspect (while occasionally recording a few videos). While most drones on the market today provide great image quality, especially when using the techniques I outline in my drone photography e-book, the choice can still be difficult. In this article, I try to create a clearer picture of what drone you should get as a photographer.
Update 01/11/2023: I added a link to a blog article where I talk more about the 120 metre limitation on C0 drones.
Disclaimer: This article is not sponsored in any way. However, when you make a purchase using the link in this article, I may earn a small commission. The drones mentioned are either (previously) owned, or (previously) flown by me. All opinions in this article are my own. If you (dis)agree, I invite you to open a discussion in the comment section. To keep this article relevant, I will keep this article updated in case a new drone hits the market this year.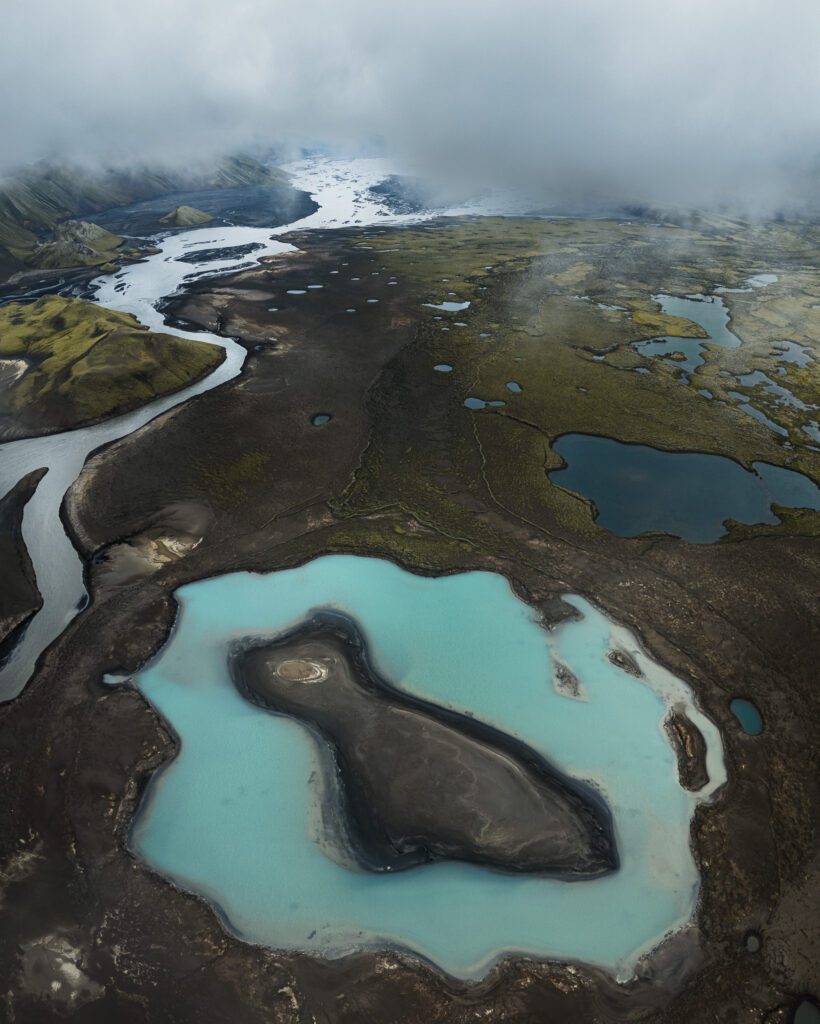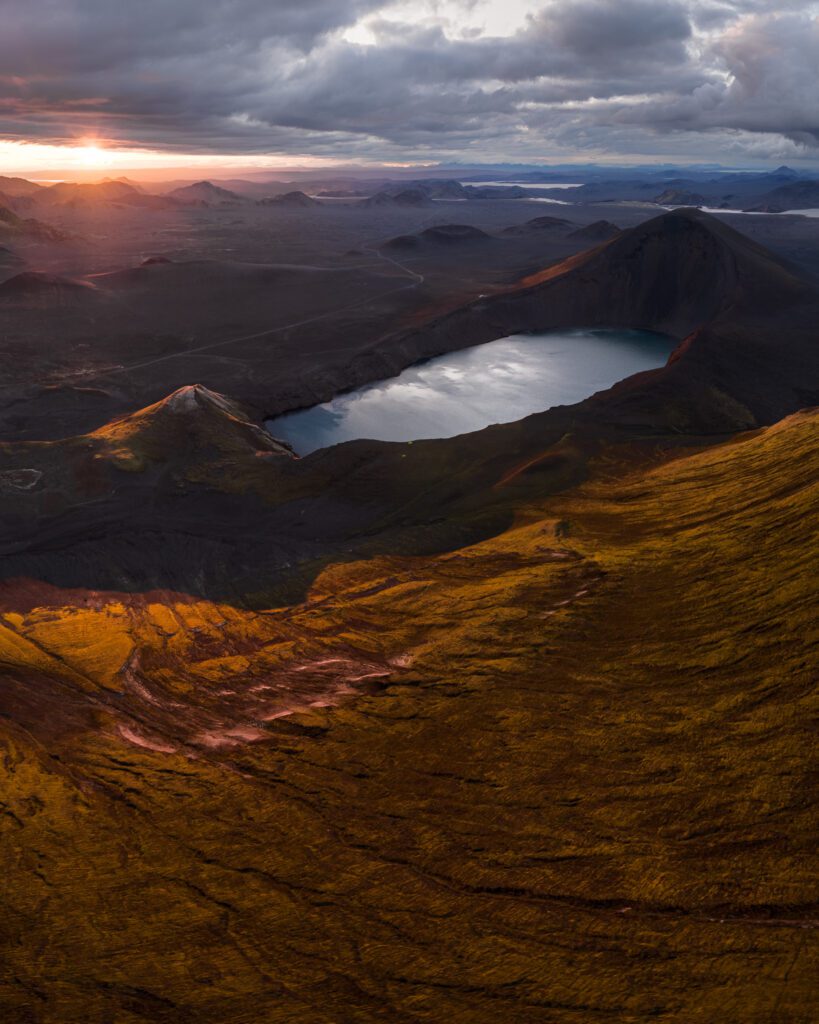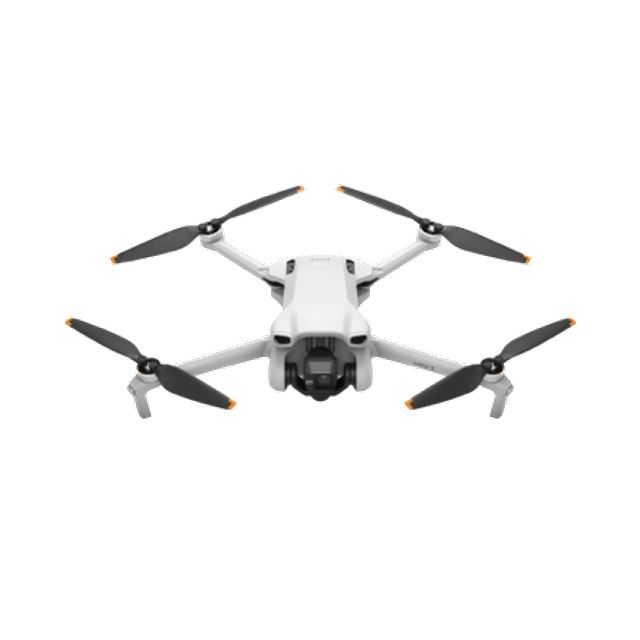 1. The Budget Option: DJI Mini 3 & DJI Mini 3 Pro
On a lot of the photo workshops I host, I meet people who bring the DJI Mini 3 or DJI Mini 3 Pro, and that is for a good reason! While they are not quite the cheapest drones on the market today (that's reserved for the still available DJI Mini 2 & DJI Mini 2 SE), they are the cheapest relevant option for photography. These drones have an image sensor that is able to produce high-quality images – especially when using the techniques described in my drone photography e-book. This is also currently the only drone on the market that has a camera module that can turn 90 degrees, allowing you to take true vertical photographs and videos. Additionally, if you are located outside of the EU, you can get larger batteries, which extend the flight time.
What's Different Between Mini 3 & Mini 3 Pro?
There are not many differences between these two drones. The Mini 3 lacks the obstacle avoidance sensors the Pro version has, while also having only Ocusync 2 instead of Ocusync 3. The latter means that the range on the Mini 3 is less. Because of the lack of obstacle avoidance sensors, the Mini 3 has a slightly better flight time. Both drones are compatible with the DJI RC and DJI RC Pro remote controllers and have the same image sensor (a 12mp 1/1.3 inch sensor).
What I Like
Both drones' weight is below 250 grams, which puts them in the C0 category. This means you don't need to get certification to fly them, while also being able to fly them in more places.
The image quality is surprisingly good for such small drones.
Both drones have a small footprint in your photography bag.
Because of the low battery capacity, batteries charge very quickly.
The camera module can turn 90 degrees so you can take true vertical images.
What I Don't Like
These drones are very light, maybe even too light, which means they can struggle in windy environments. In strong winds, these drones have less stability compared to heavier ones, resulting in faster battery drain and a higher chance of motion blur in photographs and unstable videos.
The sensor is only 12 megapixels.
Taking bracketed shots can take much longer than on more expensive drones.
Single shots aren't particularly usable for prints.
Replacing the propellers is a pain as it requires a special screwdriver (which comes in the box).
The larger and heavier batteries are not available on the EU market as that puts the drone over 250 grams.
These drones could become very limited if their allowed height is capped at 120 metres with a new firmware update (see below)
Why Shouldn't You Get The DJI Mini 4 Pro Instead?
While DJI has definitely added more functionality to its most lightweight drone, I don't feel they added enough benefits over the DJI Mini 3 Pro from a photography standpoint. Improved obstacle avoidance capabilities and a better transmission system (Ocusync 4) are certainly nice additions, but they didn't improve the most crucial part for photographers: the sensor or lens – other than a software enhanced way of reducing noise with Dual Native ISO Fusion. From my point of view, the DJI Mini 3 Pro, or even the DJI Mini 3 (if you don't need obstacle avoidance at all), is still the better value for money as it is now cheaper and has the same photographic capabilities as the DJI Mini 4 Pro.
However, if you see the extra value in improved obstacle avoidance & a better remote controller, and don't mind the extra cash, I can definitely recommend the DJI Mini 4 Pro.
If you want to read in more detail what the new DJI Mini 4 Pro brings to the table, you can read my detailed blog about the DJI Mini 4 Pro.
Investing In a Class C0 Drone For 2024 Might Be a Bad Idea
There are significant rumours that state the DJI Mini series, ranging from the first model until the new DJI Mini 4 Pro, will receive a software update in early 2024 to limit the allowed height. This idea is further fuelled by the fact the DJI Mini 4 Pro originally shipped with firmware which didn't allow the drone to go 120 metres above the takeoff point. This could be a major issue for people flying in areas where there is a lot of height difference. It's a strange move because the rules in most areas stipulate you can not fly higher than 120 metres above the ground, not the takeoff point. If you already have one, I would highly recommend not updating until we have more clarity on what the future will bring.
Update 01/11/2023: I go deeper into this matter in a recent blog where I advise against investing in a C0 drone.
Buy the DJI Mini 3: https://geni.us/jvn-djimini3
See the full specifications: https://www.dji.com/mini-3/specs

Buy the DJI Mini 3 Pro: https://geni.us/jvn-djimini3pro
See the full specifications: https://www.dji.com/mini-3-pro/specs

Buy the DJI Mini 4 Pro: https://geni.us/jvn-djimini4pro
See the full specifications: https://www.dji.com/mini-4-pro/specs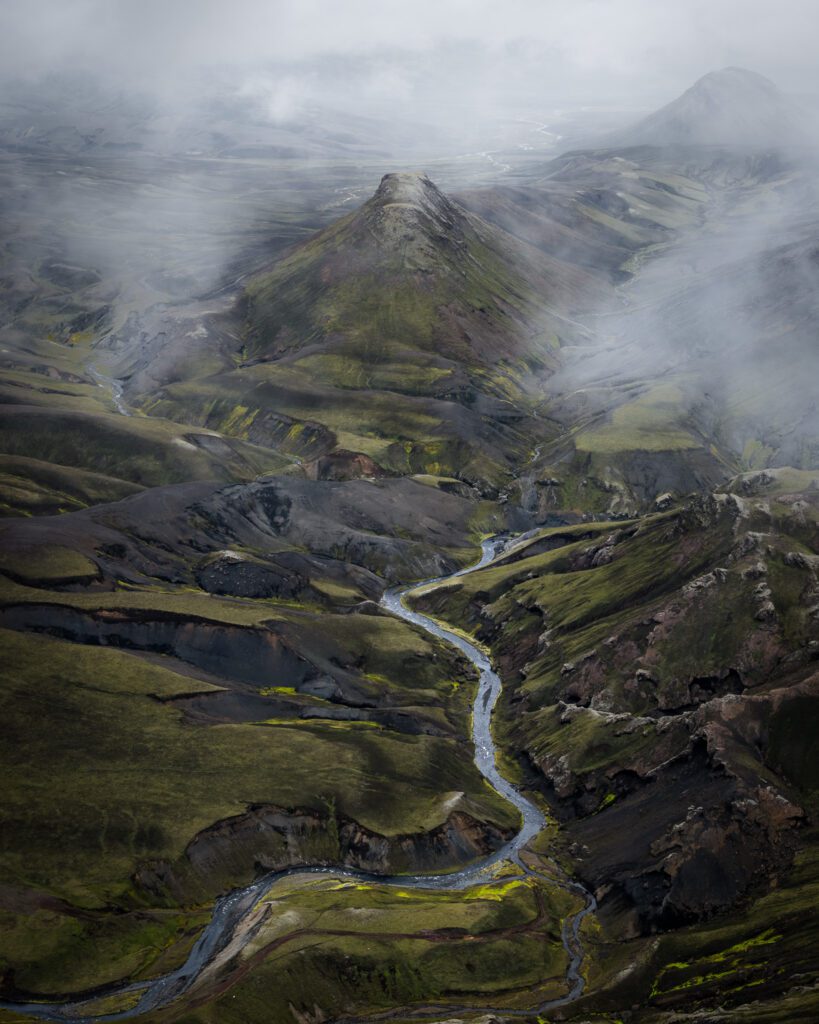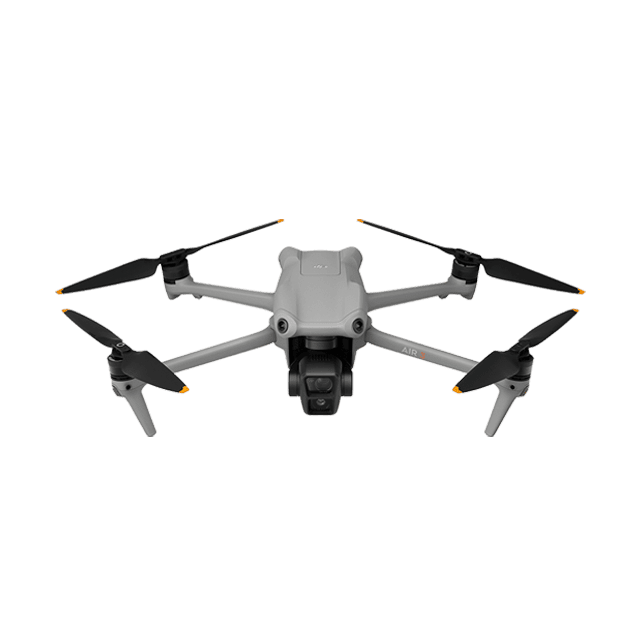 2. The Best All-Rounder: DJI Air 3
This drone is likely the best option for most people. The recently released DJI Air 3 turned into a DJI Mini 3 Pro on steroids. While it doesn't only sport 2 lenses (and 2 sensors), it also comes with better obstacle avoidance, Ocusync 4 for a better transmission, and much greater flight times (40+ minutes). However, this means the Air 3 is quite a bit heavier than its predecessor, the DJI Air 2s, while also having a smaller sensor with less resolution (12mp 1/1.3 inch sensor vs a 20mp 1 inch sensor). While you can get high-quality photographs out of this drone, especially when using the techniques described in my drone photography e-book, it's surprisingly of lesser quality compared to the older DJI Air 2s. However, when I used this drone while my Mavic 3 Pro was in repair, I found this drone to provide excellent image quality, and I was pleasantly surprised by the range and transmission smoothness.
What I Like
The extended battery life is very welcome and will allow you to feel less stressed while also increasing the number of photographs you can take during your flights.
Having an additional focal length increases the number of perspectives you get when photographing.
The sensor on both cameras is the same, which means the settings stay the same when changing focal lengths.
It's possible to transfer the power of almost empty batteries to other batteries to optimise battery usage.
The wind resistance is excellent in strong winds.
The Ocusync 4 transmission provides better range and smoother transmissions.
The DJI RC2 remote controller, which comes with the drone, has external antennas.
What I Don't Like
The image sensor has less resolution and is smaller than its predecessor, which means less qualitative images with less resolution.
Single shots aren't particularly usable for prints.
Taking bracketed shots can take much longer than on more expensive drones.
The increased weight compared to its predecessor makes this less of an "air" model.
The battery charging dock is large and feels unnecessarily bulky.
Buy the DJI Air 3: https://geni.us/jvn-air3
See the full specifications: https://www.dji.com/air-3/specs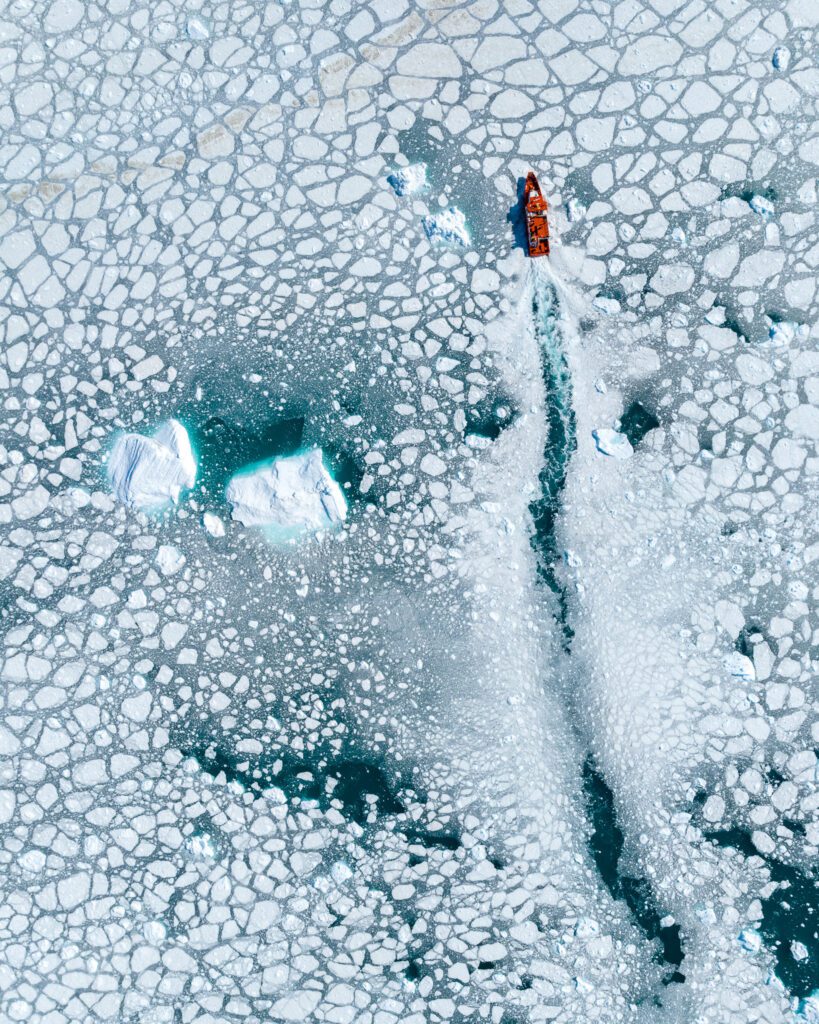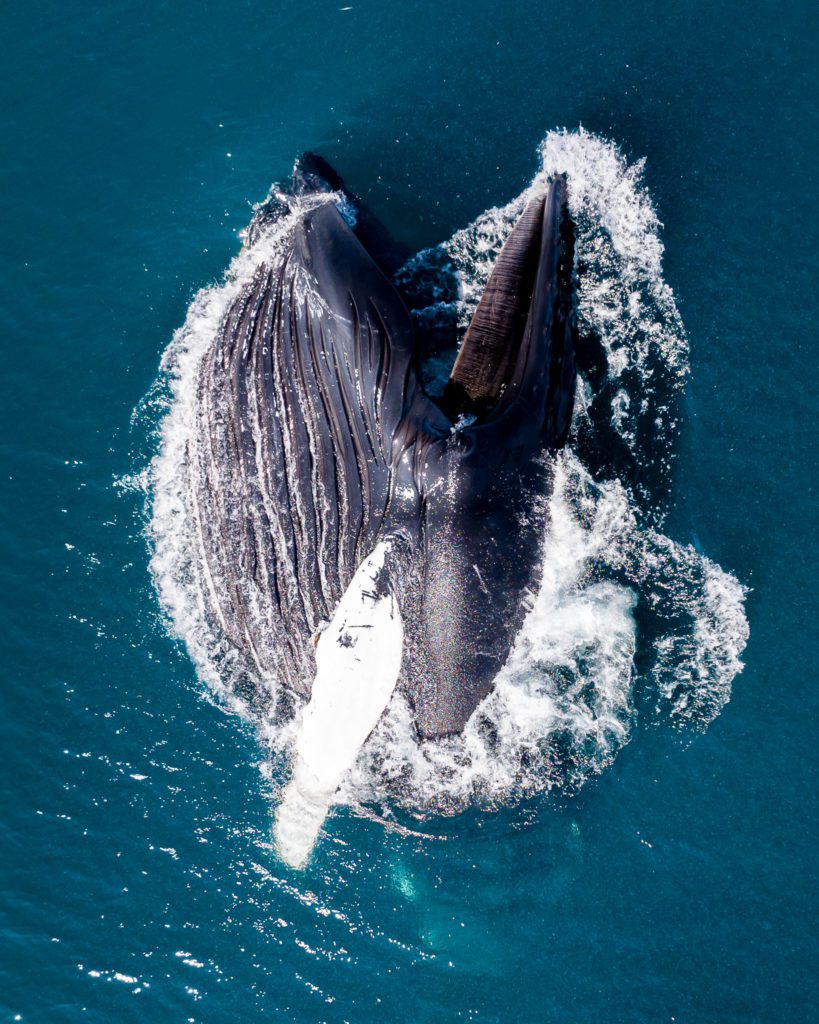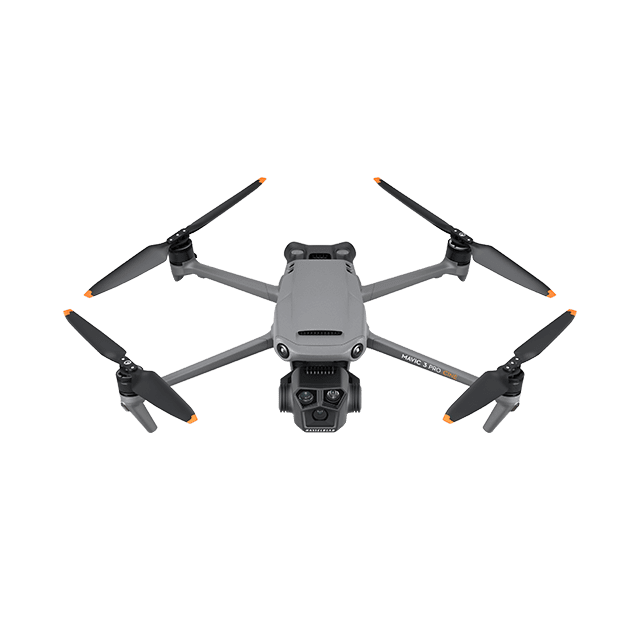 3. The Premium Choice: DJI Mavic 3 Classic (or Pro)
While there is always something bigger & better in the drone world (eg. DJI Inspire 3 with a full-frame camera), the most realistic high-end choice for consumers and prosumer photographers is the DJI Mavic 3 Classic or DJI Mavic 3 Pro.
What's Different Between Mavic 3 Classic & Mavic 3 Pro
The main difference between the Classic and Pro version is the amount of focal lengths you get. The Classic version comes with the main wide-angle camera, while the Pro version gives you an additional two focal lengths: 77mm and 166mm. Because of this larger camera module, the Pro version has a slightly worse flight time while also being in a different drone category (C2) because of it being heavier than 900 grams. This may influence your purchase choice as you need more certification and restrict yourself as to where you can fly the Pro model depending on your local legislation. Both drones use the same batteries.
What I Like
The wide-angle camera has an excellent 4/3 sensor with great image quality and a 20 megapixel resolution.
This drone, being as heavy as it is, means that it's very stable in strong winds. Although I do not recommend it, I have flown it in 18m/s wind, at ground level, without issues.
The battery life is excellent!
The wide-angle lens has a variable aperture.
(Pro only) Having two additional focal lengths greatly increases the variety of shots you can take using this drone.
(Pro only) The 3x telephoto lens uses the great sensor from the DJI Mini 3 (Pro) and DJI Air 3.
(Pro only) The drone comes with a 100W charging brick, which allows for quicker recharging.
What I Don't Like
These drones are very expensive.
The footprint of both drones is large and adds a considerable weight to your photography backpack.
Batteries charge rather slowly as they have a bigger capacity than smaller drones.
(Pro only) The Pro model is classed as a C2 drone, which means stricter regulations and additional certifications.
(Pro only) Switching between lenses on the DJI RC can be very slow (better on the more expensive DJI RC Pro).
(Pro only) Each focal length has a different sensor with different quality and image resolution.
(Pro only) The settings are unique between focal lengths, which can get confusing when changing between lenses.
Buy the DJI Mavic 3 Classic: https://geni.us/jvn-mavic3classic
See the full specifications: https://www.dji.com/mavic-3-classic/specs

Buy the DJI Mavic 3 Pro: https://geni.us/jvn-mavic3pro
See the full specifications: https://www.dji.com/mavic-3-pro/specs


These Drones Are Still Relevant in 2023 for Photography
While the previously mentioned drones are the most likely choices on the market today, there are still a lot of older and still relevant drones available. These drones are likely to be cheaper than their newer counterparts while still providing you with good image quality. These can be good options if you can find them for a good price on the second-hand or discounted market.
1. DJI Mavic 3
When the DJI Mavic 3 Pro came to market, it was replacing the original Mavic 3. The original Mavic 3 comes with the same great wide-angle camera (and sensor) and has almost all the same features of the Pro model. The only real difference is the lack of 3x telephoto lens and a worse 7x telephoto camera on the original model. However, this drone can still be found in some stores and is sometimes cheaper than the DJI Mavic 3 Classic.
Buy the DJI Mavic 3: https://geni.us/jvn-mavic3
See the full specifications: https://www.dji.com/mavic-3/specs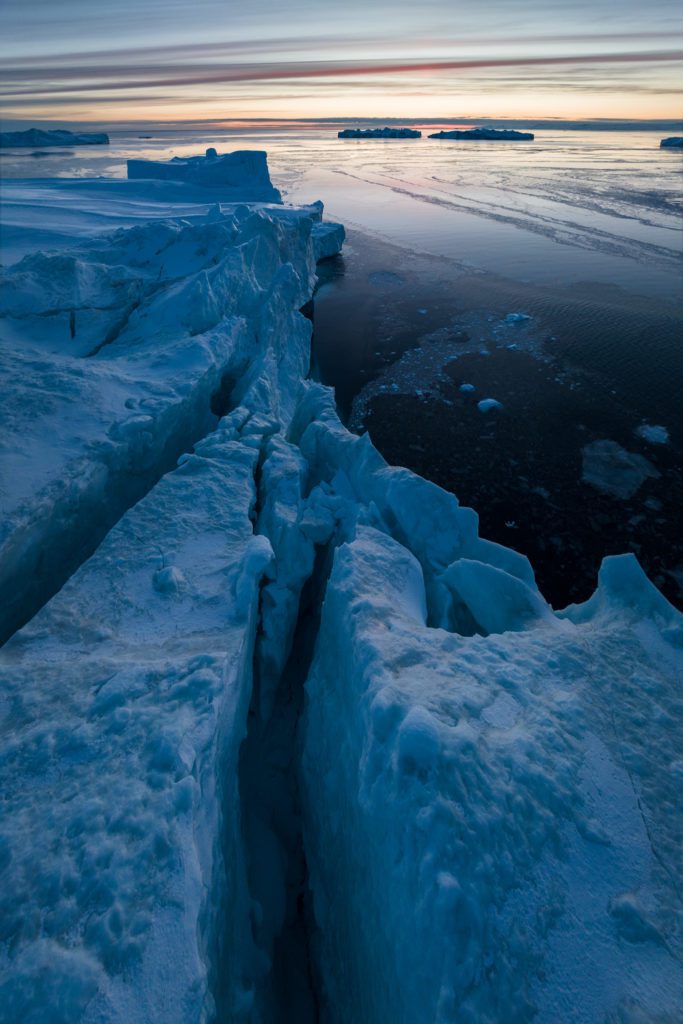 2. DJI Air 2s
I used the DJI Air 2s for a year and a half before I replaced it in favour of a model with more battery life. I always enjoyed using this nifty little drone as the image quality was the same as my beloved DJI Mavic 2 Pro. The only downside in comparison was the lack of variable aperture. However, the image quality of the 1 inch sensor and the 20 megapixel resolution really appealed to me.
Buy the DJI Air 2s: https://geni.us/jvn-djiair2s
See the full specifications: https://www.dji.com/air-2s/specs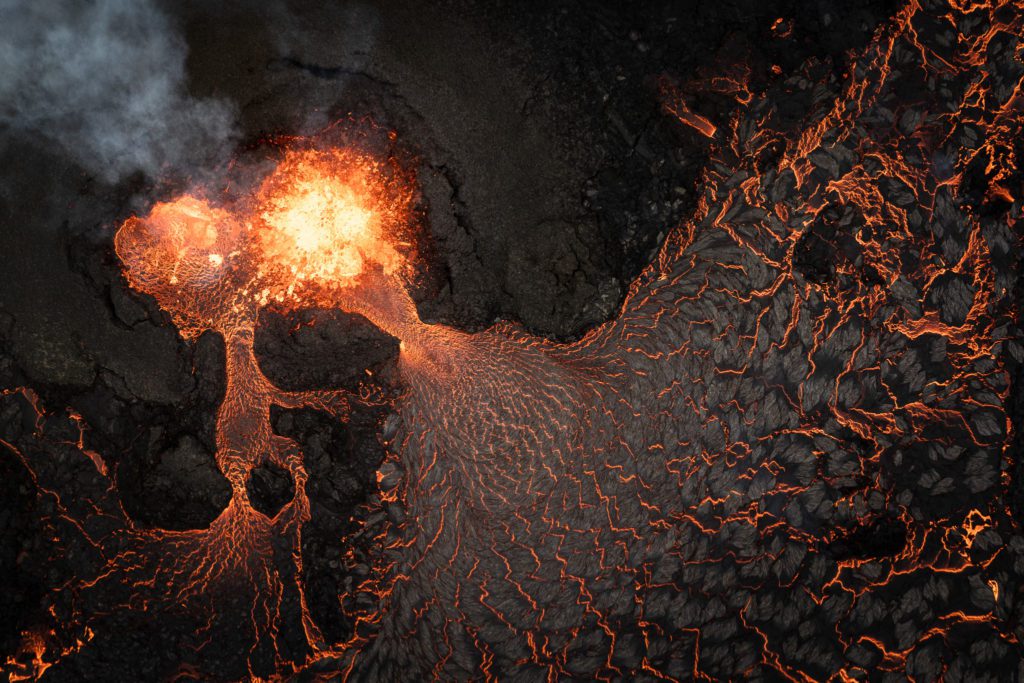 3. DJI Mavic 2 Pro
The DJI Mavic 2 Pro was long the most used drone for drone photographers and videographers. I have great memories using one and I even captured some of my best shots using it. Even when the Mavic 3 came out, the benefits over the Mavic 2 Pro were marginal (leaving the increased battery life out of the equation). Having an excellent one inch sensor, with 20 megapixel resolution, and a variable aperture meant you could capture high quality images with this compact drone. Today it can be difficult to find them but if you can get one for a good price, it's definitely still a good companion.
Buy the DJI Mavic 2 Pro: https://geni.us/jvn-mavic2pro
See the full specifications: https://www.dji.com/mavic-2/info#specs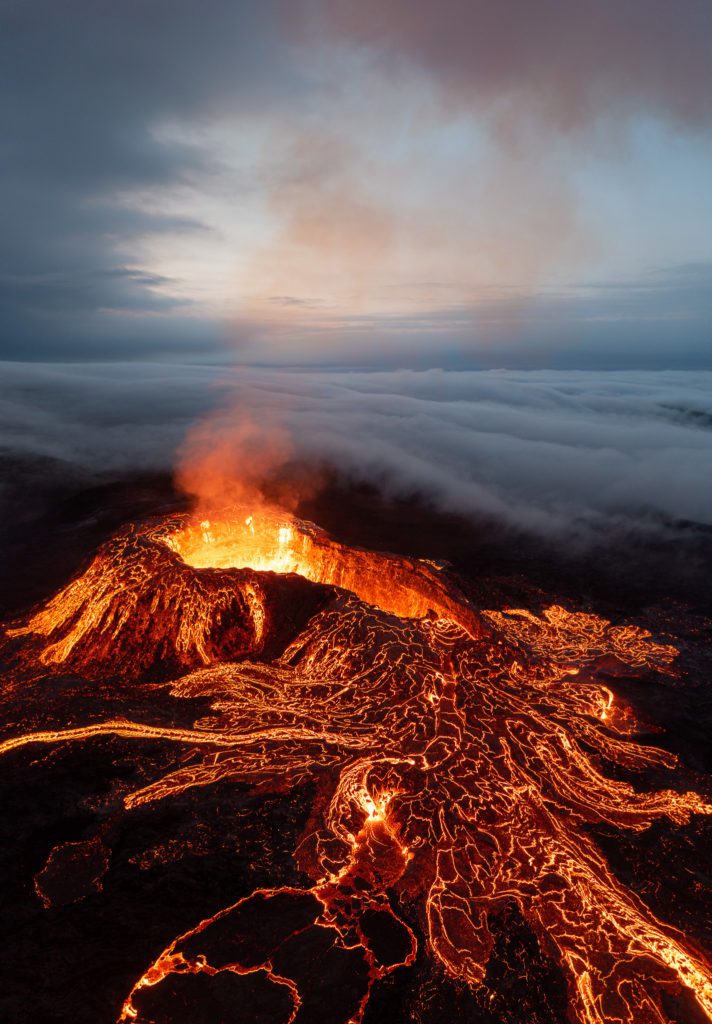 Learn Drone Photography
Want to learn how to get the best results with your newly purchased drone? I wrote the most comprehensive guide available on drone photography which teaches you a technique to get the DSLR-like results out of even the cheapest drones.
In 125 detailed pages I explore everything you need to know to start creating the best photographs using any type of drone. Whether you are a complete beginner or an advanced drone pilot, this e-book contains a vast amount of information to level up your drone photography skills.
What to Expect?
A 125-page educational PDF about nature drone photography with very detailed explanations
Which drone to get for photography and why
Important settings and configuration options 
A list of useful skills & tips
A list of useful accessories and what not to buy at all
How to research locations for drone photography
How to compose with a drone and insight into Jeroen's thought process with plenty of examples
Thoughtfully planning ahead for your drone shoot
The how and why of creating bracketed images
The how and why of shooting HDR panoramas
What challenges you might face and how to deal with them
Common mistakes & how to deal with them
How to stitch your panoramas together
Use EBOOK20 to get 20% off your Nature Drone Photography (E-Book) purchase!
Support Jeroen's Work
As an independent photographer, Jeroen partially relies on your support to keep producing worthwhile content such as blogs, photographs, books and much more. If you want to support his work, it is possible to do so by buying his e-books & books, prints or calendars.
You can also sign up to the newsletter to stay up to date on new blog posts, projects, workshops and other interesting information. Additionally, signing up grants you a 10% discount on your next purchase.
Thank you for considering!